Renters frequently have to choose between renewing their current lease, starting a new one, or purchasing a home each year. Nothing has changed this year. But it's a good idea to have a basic understanding of the true costs of renting going forward before you delve too deeply into your options.
According to data from realtor.com, both current renters and new renters experienced rent increases in the previous year:
"Three out of four renters (74.2%) who have moved in the past 12 months reported seeing their rent increase. The strain from recent rent hikes isn't exclusive to renters who have recently moved. Nearly two-thirds of renters (63.2%) who have lived in their current rental between 12 and 24 months, and likely renewed their lease, have also reported increases in their rent."
And that shouldn't be a surprise if you review earlier data. That's because rents have been steadily increasing since 1988, according to the Census (see graph below):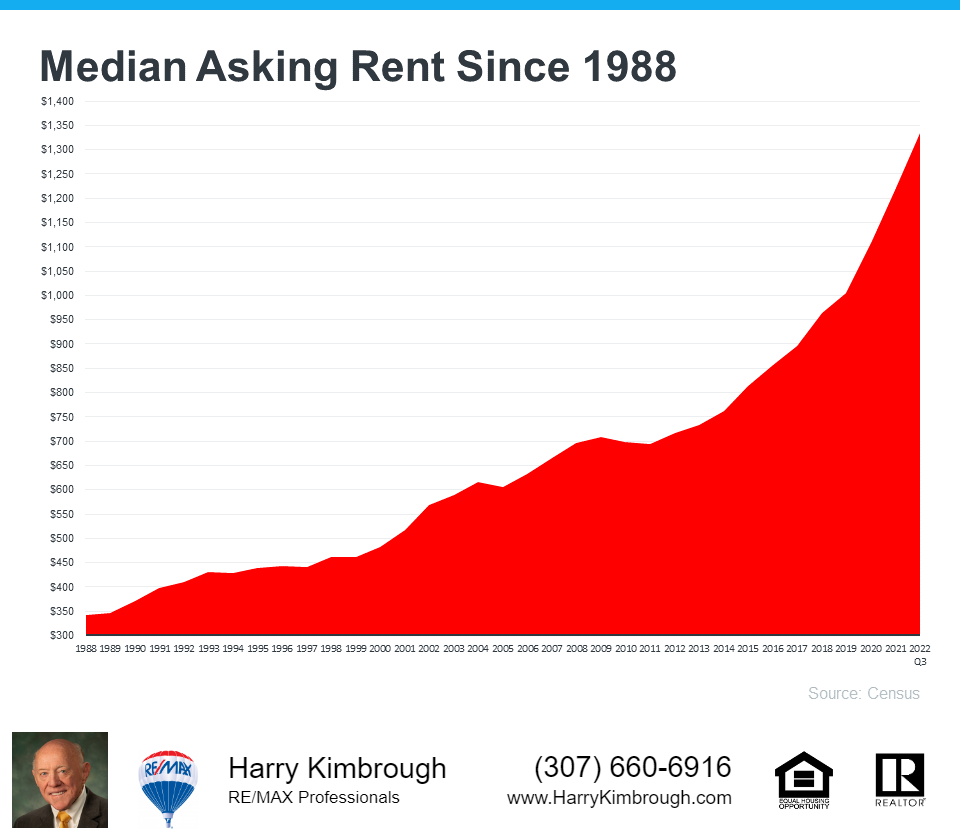 Therefore, it's important to examine whether this tendency is likely to continue if renting is something you're thinking about doing in 2023. Rents are predicted to continue rising per realtor.com's 2023 Housing Forecast (see graph below):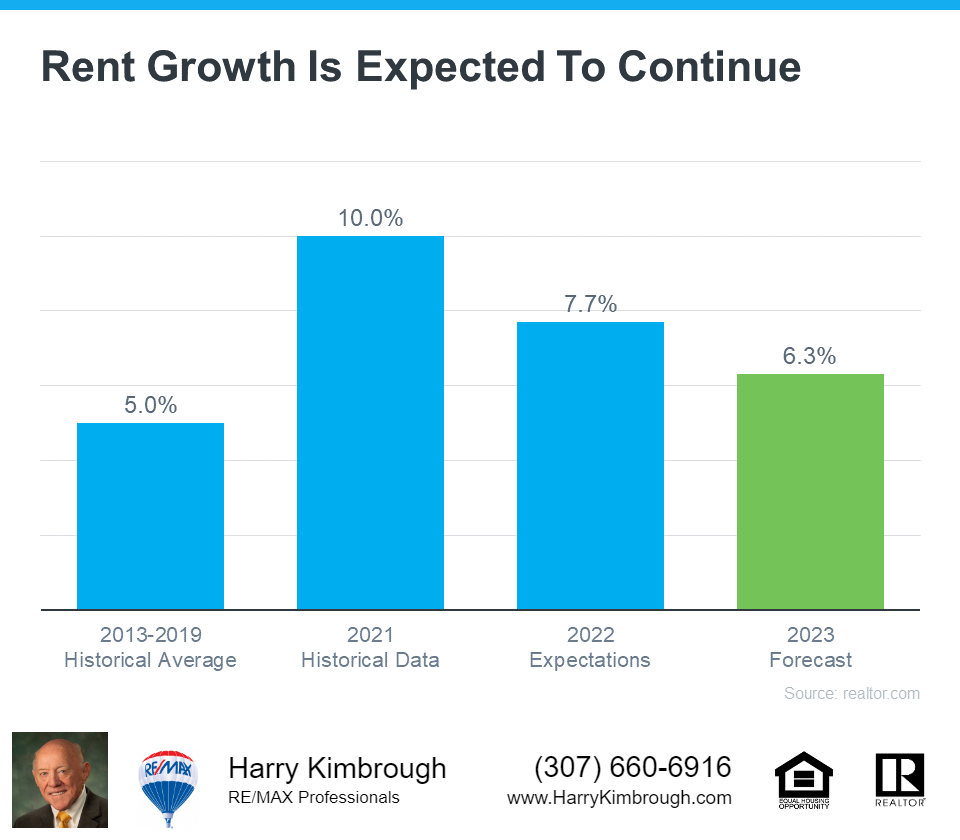 According to that forecast, rents would rise by 6.3% in the upcoming year (shown in green). It is evident from the graph's blue bars that the 2023 prediction does not call for a rise in rent that is as significant as those tenants have seen over the previous two years, but it is still higher than the historical average for increases in rent between 2013 and 2019.
As a result, if you intend to rent again this year but haven't yet renewed your lease, you may end up paying extra.
Homeownership Provides an Alternative to Rising Rents
You might reevaluate your options in light of these escalating expenditures. It might be time to put homeownership first if you want to have more stability. Owning a home gives you a reliable monthly expense that you can lock in for the life of your loan, which is just one of the numerous advantages. According to Freddie Mac
"Monthly rent payments may increase over time, but a fixed-rate mortgage will ensure that you're paying the same amount each month. With a fixed-rate mortgage, your interest rate is locked in for the life of loan. Steady payments allow you to budget wisely and make plans for the future."
Locking in your monthly housing payments for the life of your loan can be a huge benefit if you're intending to move this year. If you leave your housing payment up to your landlord and their renewal cycle, you won't have to worry about whether you need to change your budget to allow for yearly hikes.
The additional benefit of rising home equity is also enjoyed by homeowners. According to CoreLogic's most recent Homeowner Equity Insight study, the average homeowner actually increased their equity over the previous year by $34,300. Your rent payment as a tenant solely goes toward the cost of your home. When you pay off a mortgage on a property, the forced savings that is your home equity help you increase your wealth.
Bottom Line
It's crucial to consider your actual costs if you're considering renting this year. Let's discuss how you can start the process of becoming a homeowner right away.